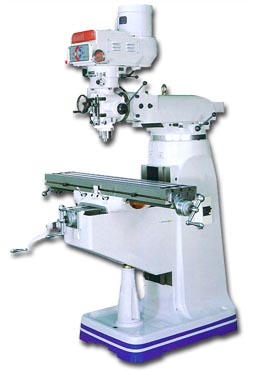 SUPER WINTER SALE!
Make Your Best Deal on Any Birmingham Milling Machine and get our optional Production Milling Package for only $1199.00
included in the Package
Digital Read Out
X Axis Power Table Feed
58 Piece Clamp Set
R-8 Collet Set
6″ Machinist Vice
Free Installation of Options
Offer is good while supplies last !!
We stock the basic models of milling machines, from a 9 x 42″ table to a huge 10 x 54″. Each is available with either a Step Pulley Head or the popular Variable speed. All machines feature furnace aged meehanite castings with Turcite applied to all sliding surfaces to increase longevity. We offer 3HP R8 Spindles or 5HP BT40 Taper as found on our largest machines.
Options include many choices of Digital Readouts, Power Table Feeds, Collet Sets, Clamp Sets and Vices
Let us quote a machine that meets your needs and offer it wholesale warehouse direct.
Call 775-354-6009 for more information